this morning started out so beautiful- warm, hot even, summer dresses and big sunglasses and brunch with friends. i was told twice during the day about how much weight i've lost since the beginning of this season, and it's true, and i felt it. my confidence lead me to buying this mint green maxi dress despite my height and despite it all, and i guess the rest goes. i wore it out...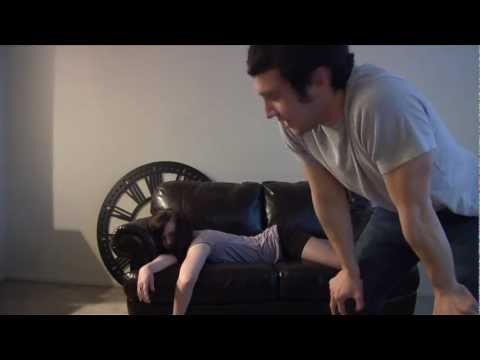 part of my plan to get as fit as humanly possible before the members get here is cutting out weekday drinking, but today, i am breaking all the rules. 13 hours in the basement of a comfort inn starting wilderness advanced first aid, and goddamn i could not deny myself that shower beer. one thing i really love about this job is that it makes me the tough, resilient version of myself i had always...
4 tags
6 tags
"Decide in your heart of hearts what really excites and challenges you, and start..."
– Astronaut Chris Hadfield's answer to the question "Any advice to a young person who wants to get into this field?", from his spectacular reddit IAmA (via apoplecticskeptic) Don't let life randomly kick you into the adult you don't want to become. (via awayy)
2 tags
5 tags
i met a friend for coffee at 9:30 this morning, and by noon we were doing shots of bourbon, celebrating the adventure and challenges to come. a few days ago, on our way through wyoming, i spotted a bald eagle in a tree, and then the roads turned to ice, and there were cars in the ditches, but somehow we got through it and arrived in bozeman, and i couldn't see the mountains because it was...
"Some people like to complain that our society is "dumbing down", noting that..."
– Francis Heylighen (via azspot) as someone who used to be put all my stock in being intellectual, in being the best and most profound student i could be, reading thackeray at 2am with a pen in my mouth, and lately, being on a chainsaw trail crew cutting 100 trees a day whose actual motto was...
it is easy to take things too seriously, to forget that i can eat an orange and let the juice run down to my elbows and get all over my face and have peel under my fingernails the whole day long and enjoy that. there is a world of happiness that has nothing to do with drinking too much or writing about it in my journal or men i hardly know or being so severe. at the turn of 2013, i was sitting in...
6 tags
"It's dark because you are trying too hard. Lightly child, lightly. Learn to do..."
– ~ Aldous Huxley, Island (via thatkindofwoman)
Today we sat down with an army psychologist who realized we came here to cut down trees and instead have been running and living in shelters for ten days and are on our way to fried. He said his goal is to make this "a digestible piece of disillusionment" for us because there is no way around it. This is disillusionment at its best.
1-d-memes: young joe biden. i would This is really what I need after a long day y'all.
I kind of knew we were in for it when a cab dropped us off four blocks from times square and outside were huddles of people drinking four loko and they said "these must be those white boys from Canada." and I thought for a second about how I was supposed to be in Austin instead and threw it away because that doesn't matter or mean anything. The last four days I have worked 17...